Healthy Spring Cookout Recipes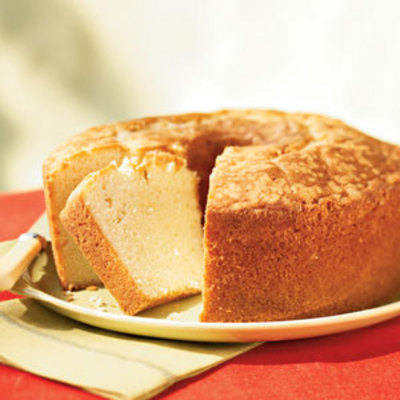 This spring forget about the cholesterol-laden cheeseburgers, sidestep the fatty mayonnaise salads, say no to bowls full of chips. Instead, infuse your cookout with good, and good for you, dishes that pack in nutrition without packing on pounds.
Sparkling Starters
Spring and summer cookouts often involve hot daytime temperatures, especially for the chef who is tending the grill. It is important to stay hydrated and though beer and sodas are popular favorites of backyard barbecues, why not spice things up with healthy, delicious and refreshing new drink concoctions? Raspberry Sparklers (recipe) use spring's fresh berries to chill cookout guests. For the kids, make fresh lemonade from real lemons (rather than powdered mix). Try this low-calorie recipe to keep them refreshed and preservative-free. For guests who want a little kick to their drink, sangria serves up an invigorating alternative to beer. Kerry Simon's Zen Sangria (recipe) offers an interesting twist to the traditional recipe with green-tea vodka. Or try this, more conventional, recipe.
Spring Sangria (serves 4 to 6)
1 bottle red wine
1 bottle ginger ale
1 orange, sliced
½ small pineapple, sliced
2 cups strawberries, sliced
ice
One day before cookout, in a large pitcher mix together red wine and fruit. Refrigerate until just before serving to allow fruit flavors to blend with the wine. Add ginger ale and ice; stir. Serve over ice in tall glasses. Spoon fruit from the sangria pitcher into each glass.
Before-Cookout Munchies
The before-cookout munchies don't have to be limited to chips and dip. Spring offers a variety of vegetables that just as good, if not better. Kick off a healthy and tasty cookout with an assortment of cut vegetables. Cucumber spears, sweet bell peppers slices, bite-sized broccoli florets, radish roses, zucchini slices, celery and carrot sticks, and grape tomatoes all pair well with a low-fat veggie dip.
Want more than a veggie platter, or an appetizer that's totally unique? Try these zucchini roll-ups (recipe). Creamy herbed cheese pairs wonderfully with zucchini's crisp, light texture. Grilled Vegetable Gazpacho Shots (recipe) take a summer favorite, Gazpacho Soup, and turn into a healthy cookout dream. The recipe uses the old staple of tomatoes and onions but also adds grilled vegetables, orange juice and lemon juice for a light summery flavor.
The Meat in the Middle
The main course does not have to clog arteries. Still want to make burgers? No problem! Substitute the ground beef with any number of other ingredients for a tasty burger. From ground turkey to black beans to portabella caps, burgers can be made out of nearly anything the chef deems suitable.
For a good vegetarian burger, try this black bean burger (recipe). Around these parts, however, pork burgers reign supreme. Pork burgers are a favorite food that keeps cookouts goers coming back year after year. The recipe is simple and delicious.
Palm Harbor Pork Burgers (serves 4)
1 lb. ground pork
1 egg
1 tsp. Chicago-style steak seasoning
1 tsp. roasted garlic & herb seasoning
2 tbsp. Dales marinade, low sodium
4 slices low-fat Swiss cheese
4 multigrain buns
In a large bowl, mix the pork and egg together. Add the seasonings and marinade and mix well. Refrigerate for an hour to infuse the pork with the seasonings' flavors. Heat the grill to medium heat. Form the pork into four patties. Grill until barely pink in the middle, about 5-7 minutes each side. Add cheese. Toast buns, if desired. Top with choice of toppings and condiments.
Besides burgers, cookouts feature a number of different meats. Fantastic main courses don't have to rib-sticking, like ribs and steak. Grilled chicken is a popular alternative. In this recipe, it gets a spicy twist with a homemade jerk seasoning mixture that can be altered to suit the chef's taste. Tired of chicken? Grill up a couple of little Cornish hens which are leaner than chicken.
Seafood, traditionally a summery food, makes a comeback at cookouts with fish tacos, a staple of California surfers. Backyard chefs across the country can enjoy this healthy taco recipe at their next cookout. If fish isn't your thing, but you still love seafood, try grilled shrimp. A light and tasty main course, this recipe works great at cookouts or as a simple and healthy mid-week meal.
Caladesi Grilled Shrimp (serves 3-4)
1 lb. medium or large shrimp, peeled and deveined
1 tbsp. olive oil
1 tsp. roasted garlic & herb seasoning
1 tsp. cilantro
juice from 2 lime wedges
5 skewers
aluminum foil
Mix together the shrimp, oil, seasonings and lime juice. Refrigerate for 1 hour. Heat grill to medium heat. String shrimp on skewers. Place a sheet of aluminum foil on grill grate to prevent sticking and charring. Place shrimp skewers on foil and grill for 3 minutes. Flip and grill another 2-3 minutes. Remove foil and put skewers directly on grate for 1-2 minutes longer. Serve with cocktail sauce if desired.
As An A-side
No cookout is complete without plenty of side dishes, but for a healthy cookout put away the mayo salads and try more of spring's fresh produce. Grilled vegetables are a natural choice. Try sweet bell peppers, eggplant, squash, sweet corn on the cob, or asparagus. For salad lovers, a tossed green salad always hits the spot or dazzle guests with this corn and red pepper salad (recipe) and this three bean salad.
Three Bean Salad (serves 6 to 8)
1 can each black beans, light red kidney beans, and white navy beans
1/2 orange bell pepper, thinly sliced
1/2 yellow bell pepper, thinly sliced
1/4 red onion, thinly sliced
10-12 grape tomatoes, quartered
½ cup black olives, sliced
2 tbsp. olive oil
salt and pepper to taste
Combine all ingredients in a large bowl. Cover and refrigerate 1 hour before serving.
The Finishing Touch
After so much healthy food at the cookout, dessert may be the last thing on guests' minds, but guaranteed Uncle Bob – the bottomless pit – will be looking for something to finish off the meal. One popular option is pie, specifically fruit pie or crisp. This Peach and Plum Crisp (recipe) or this Carmelized Pineapple Sundae (recipe) won't add unnecessary guilt to an otherwise healthy cookout. If cooking one more dish isn't an option, grab a variety of fruit at the market and try this fruit salad recipe.
Familiar Fruit Salad (serves 8 to 10)
½ cantaloupe, cubed
3 cups white seedless grapes
3 cups strawberries, quartered
2 cups blueberries
¼ watermelon, cubed
1 cup almond slivers
Combine all ingredients. Chill until ready to serve.
Spring and summer cookouts don't have to break the bathroom scale or make the doctor cringe. With a little planning and spring's fresh ingredients, a healthy and delicious cookout is as easy to pull off as the more traditional fat and calorie-laden cookout. Take advantage of all the goodness spring and summer have to offer and energize your next cookout with good, and good for you, dishes.
Source:
1. Healthy Spring Recipes and Menus – EatingWell
2. Suzanne Somers Diet
3. Healthy Summer Side Dishes : Food Network

Image Credit
img2.timeinc.net
---